Google Off Campus Drive : Google off campus hiring fresher for Summar Intern Role for MBA or PGDM degree and any graduates are eligible. The detailed company eligibility and application details are given below.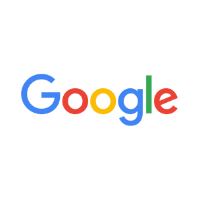 About Google :
A problem isn't truly solved until it's solved for all. Googlers build products that help create opportunities for everyone, whether down the street or across the globe. Bring your insight, imagination and a healthy disregard for the impossible. Bring everything that makes you unique. Together, we can build for everyone.
Job Description :
This internship program is intended for students that are pursuing a Master's in Business Administration in year one of the program, depending on their program and unique circumstances.Our MBA Internship Program is a paid internship that will immerse you into the tech industry on a high-impact team. You'll enhance your skill set, be challenged with rigorous work, grow your network and drive meaningful change in our business.Outside of your core work, you will participate in a high-touch program that exposes you to Google's business operations, connects you with interns and Googlers, and invests in your personal and professional development. You may pick up a new technical skill, while also building a relationship with a 1:1 mentor and hearing from company leadership through a unique speaker series.Interns will be considered for potential full-time opportunities in their host organizations based on their internship performance.
Job Title : Summar Intern
Job Type : Full Time
Location : PAN India
Experinence : Early Career
Role and Resposibilty :
Google interns are given a lot of responsibility and the opportunity to give a meaningful contribution to their teams. Specific responsibilities are assigned to interns at the start of the program.
Role Areas
MBA interns are placed in teams across the business according to their background and interests.Although the teams that we hire for change every year, here are some of the key role profiles that we look for:
Business Strategy and Operations: Deliver the analytical insights our leaders use to enable us to innovate. Whether it's identifying acquisitions and investments, monetizing strategies for products, or developing partners in emerging markets such as Africa and India, Business Strategy Googlers anticipate opportunities and execute programs critical to Google's short- and long-term growth.
Program Management: Overseeing day-to-day progress on large-scale projects, owning planning, execution, and communications, Program Managers play a critical role across various product areas and functions across Google, from Cloud to Devices and Services, and beyond.
Sales, Services, and Support: Turn product innovations into vital client solutions. The foundation of Google's success, the account managers, consultants and analysts in these roles are all dedicated to top-notch client service. Whether negotiating with companies, solving technical challenges for small businesses, or surfacing product ads in just the right place, we develop new business opportunities while increasing the use of our product offerings.
Want to change the world? Or are you thinking even bigger? At Google, you'll find big problems, and plenty of opportunities to make a real difference in the world. Google employs MBA and graduate students, globally, in areas ranging from product management and sales to finance, operations, and human resources – and everything in between.
Internships for MBA and other business-focused graduate students are 10-12 weeks long and are offered in a range of functions across the company. For internships, we hire first into job families and then work with successful candidates to find project groups that match their skills and interests.
Education and Skills :
Currently in your first year of a two year MBA or PGDM degree.
Returning to your MBA/PGDM degree on a full-time basis upon completing the internship.
Work experience prior to your degree program program in Sales, Advertising, Consulting, Analysis, Customer Service, Marketing, Finance, Technical Sales and Operations and/or related fields.
Ability to solve strategic and complex business problems.
Excellent project management, and organizational skills, and ability to drive and implement ideas in a changing environment.
Problem-solving skills and independent motivation.
Interest in the technology industry and Google's business.
How To Apply Google Off Campus Drive ??
All interested and eligible candidates can apply before expire in the following link.
Apply Link : Click Here
Instant Job Updates and Alerts :
Join our Offical Whatsapp Group : Click Here
Join our Offical Telegram Channel : Click Here
Join our Offical Instagram : Click Here