Tata Communications Off Campus Drive : Tata Communications off campus hiring fresher for Junior Customer Service Executive Role for B.E / B.Tech / M.E / M.Tech graduates and any batch graduates also eligible. The detailed company eligibility and application details are given below.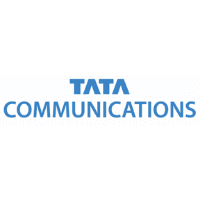 About Tata Communications :
Tata Communications is a digital ecosystem enabler that powers today's fast-growing digital economy. We enable the digital transformation of enterprises globally, including 300 of the Fortune 500. We carry around 30% of the world's internet routes and connects businesses to 60% of the world's cloud giants. We have been a part of the rich heritage of the internet in India. Over the last 25 years, enterprise-enabled services have been essential to the adoption of digital services in the country. Connectivity is an essential fabric of sustenance for the economy. We are committed to enabling Industry leaders in this New World of Communications™, with our unique promise of delivering secure connected digital experiences.
Job Description :
Create medium longterm optimal cost effective scalable network capacity plans and provide innovative solutions for managing capacity requirements Identify future backbone network requirements to meet requirements for all line of businesses and recommend onnet upgrade capex offnet opex leasing models Discuss business forecasts and requirements monitor capacity utilization and plan and manage upgradation and augmentation of network capacity Develop the longterm access strategy to identify the possible expansion markets access channels potential partners Establish contact with partners discuss requirement assess partner capaibility and negotiate pricing and SLAs Identify onboard access suppliers partners for lastmile connectivity and manage external supplier relationships Lead and monitor all offnet access order deliveries through various available suppliers to ensure timely and appropriate delivery Assess the feasibility of solution offered to customer in collaboration with Sales and PreSales teams Support the bid management team by providing input for own area Conduct site visits for identification evaluation assessment of field conditions in order to evaluate feasibility of installation project and specified design or business generation parameters Plan and coordinate site preparation for readiness related to ramp up of resources and infrastructure Conduct installation in case of standard and intermediate projects or monitor installation by vendor for complex projects Design the route network for relevant projects perform options analysis and plan the roll out of networks Ensure enhancement of existing network architecture and components as well as development of new network architecture and components by understanding needs evaluating impact solution designing overseeing testing Analyze traffic flows and trends route planning network optimization routing solutions and forecast of traffic Perform integration with existing systems and conduct service validation prior to hand over to Service Operations team Responsible for all aspects of engineering activities to provide differentiated network services and solutions These may also include product evaluation solution designing and testing and roll out plan for existing and new services including design of tools needed for operation of these new services and systems Identify key engineering initiatives based on customer requirements network requirements new applications and services and assesses the technicalinfrastructure feasibility with the products team Discuss requirements with Product groups in conjunction with Sales teams for complex requirements and provide inputs around feasibility of solution and solution alternatives Provide Level 4 support designrelated issues to Operations teams for resolution of escalated and chronic issues systems engineering for frontend processors multiplexes LANWAN communications network nodes switches and various transmission systems Responsible for planning designing and developing solutions and service products riding on network or across multiple network layers such as CDN Enterprise Ethernet IP Wireless Mobile Broadband etc Develop and design all network systems including storage load balancers servers and routersswitches Responsible for defining product archicture researching designing planning developing and evaluating new advanced networkproduct technologies and its components for productsservices Translate customer deisgn requirements into functional and technical requirements to work with technologysoftware teams to develop use cases PoCs and final product roll outs Conduct data trend analysis design and implementation of improvement initiatives for business processessystems provide Level 4 support designrelated issues to Operations teams for resolution of escalated and chronic issues
Job Title : Junior Customer Service Executive
Job Type : Full Time
Location : Pune
Experience : Fresher – 4 Years
Role and Responsibility :
Responsible for driving day to day platforms and network planning and operations.
This is an operational role that may seek appropriate level of guidance and advice to ensure delivery of quality outcomes.
Education and Skills :
Technical/ Engineering degree with 0-4 years of experience
Supporting the network enhancement, maintenance, and migration projects
Publishing dashboards to track projects.
Platform installation and configuration
Support in technical analysis of software, hardware, and network systems
Perform integration and migration with existing systems.
Creating technical service requirements
How To Apply Tata Communications Off Campus Drive ??
All interested and eligible candidates can apply before expire in the following link.
Apply Link : Click Here
Instant Job Updates and Alerts :
Join our Official WhatsApp Group : Click Here
Join our Official Telegram Channel : Click Here
Join our Official Instagram : Click Here