Infosys Off Campus Drive : Infosys Off Campus hiring fresher for Associate Role for any graduates and any graduates are eligible. The detailed company eligibility and application details are given below.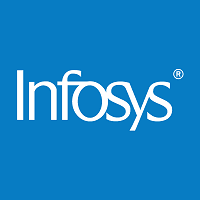 About Infosys :
Infosys is a global leader in next-generation digital services and consulting. Established in 1981, Infosys is a NYSE listed global consulting and IT services company with more than 250k employees. From a capital of US$250, we have grown to become a US$13.56 billion (Q4 FY21 revenues) company with a market capitalization of approximately US$79.74 billion.
Job Description :
We are hiring for F&A – Customer Support – Voice Skills. Please walk-in for interview on 19th May 23 at Bangalore location.
Job Title : Associate
Job Type : Full Time
Location : Bangalore
Experinence : Fresher
Details :
1. HR Operations The Associate HR plans, executes and monitors HR activities in an Employee life cycle from pre-joining to Exit management as per the defined guidelines, in order to ensure HR service delivery effectiveness. 2. Employee Assistance The Associate HR handles escalations if Executive / IBPO are unable to close. S/He will inform executive to update process documentation accordingly. 3. Hiring The Associate HR will be the point of contact for recruitment at the operational level to co-ordinate on panel requirements in order to follow corporate recruitment guidelines. 4. Employee Assimilation The Associate HR will execute activities as per the Unit-specific on-boarding and induction process. S/He will obtain feedback and collate metrics of assimilation and induction processes from new joinees in order to check the effectiveness of the on boarding process. 5. Deployment The Associate HR deploys new joinees as per the approved manpower plan of the unit, monitors the bench strength regularly and facilitates their deployment within and outside the unit. S/He handles the employee issues/queries of those on bench in order to manage the various resource deployment mechanisms effectively. 6. Performance Management The Associate HR will create a plan to execute the performance management areas and monitor and drive adherence to plan to ensure new joinee goal setting, appraisal process education, appraisal closures and taking escalations. S/He executes PIP process post appraisal at the DU/DC along with the PMs. S/He reports the status / progress of these areas and highlights areas of concern for corrective action; in order to ensure basics of performance management culture is maintained in the unit. 7. Compensation & benefits management The Associate HE will own and execute the data input piece in the sheet provided / system closure to corporate within timelines provided. S/He will address employee queries on policies and other C&B queries within defined serve central SLAs in order to be compliant with the timelines thereby ensuring accurate closure of the grievance. 8. Employee Development The Associate HR will report the status of ITP improvement in the MIS on a monthly basis to delivery. S/He will co-ordinate and coax delivery on numbers to be sent for each batch to improve need intervention percentage. 9. Employee engagement The Associate HR creates and executes the employee engagement and communication calendar as per the defined strategy / guidelines of the unit and corporate HR. S/He collects feedback and evaluates the success of the initiatives and weaves it in for future events, in order to effectively engage employees at work. 10. Employee governance and welfare The Associate HR will coordinate and execute the employee care program as per the plan assigned, handle employee emergencies at the DU level, address the grievance at the first level and escalate appropriately as required. S/He counsels employees and issues warning l
Selection Process :
Online Test
Technical Round
HR Round
How To Apply Infosys Off Campus Drive ??
All interested and eligible candidates can apply before expire in the following link.
Apply Link: Click Here
Instant Job Updates and Alerts :
Join our Official WhatsApp Group : Click Here
Join our Official Telegram Channel : Click Here
Join our Official Instagram : Click Here